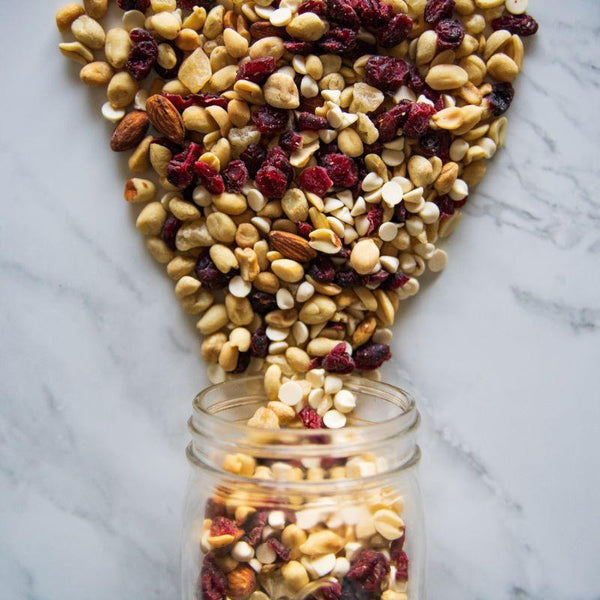 Cranberry Bonanza is one of our signature trail mixes. We've tossed together cranberries, peanuts, almonds, cashews, diced pineapple, and yogurt chips for a delightful treat.
6 oz
This product is Gluten Free*
Gluten Free Items
We tag certain items as gluten free because they have no gluten in them however:
**Allergy Info: Item is packaged in a facility that processes Peanuts, Treenuts (Including Cashews, Almonds, Hazelnuts), Milk, Soy, Egg, and Wheat.
We clean and wash our packaging lines thoroughly in between each product run and we also test for allergens in between each product switch. 
Heat Sensitive Items