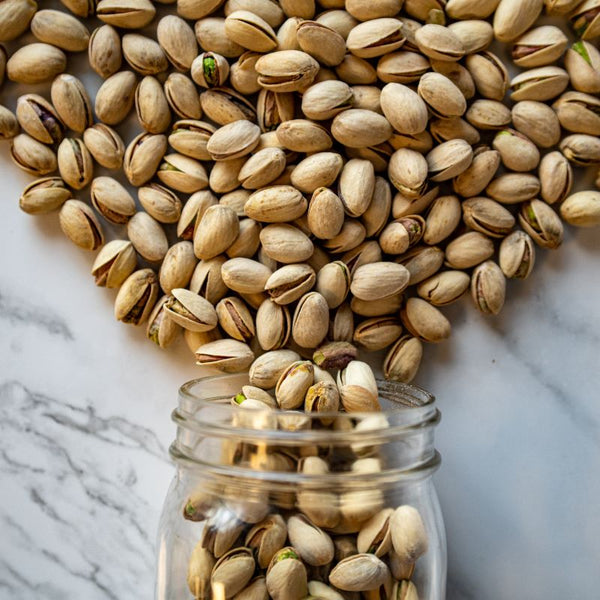 R&S In-Shell Pistachios 8oz
We are very proud of our Arizona Pistachios grown in our very own orchards. We see these nuts through the growing process, to the harvest, and then into the roaster. Not only are they delicious, pistachios contain protein, amino acids and monounsaturated fat.
8 oz bag.
This product is Gluten Free*
Gluten Free Items
We tag certain items as gluten free because they have no gluten in them however:
**Allergy Info: Item is packaged in a facility that processes Peanuts, Treenuts (Including Cashews, Almonds, Hazelnuts), Milk, Soy, Egg, and Wheat.
We clean and wash our packaging lines thoroughly in between each product run and we also test for allergens in between each product switch. 
Heat Sensitive Items