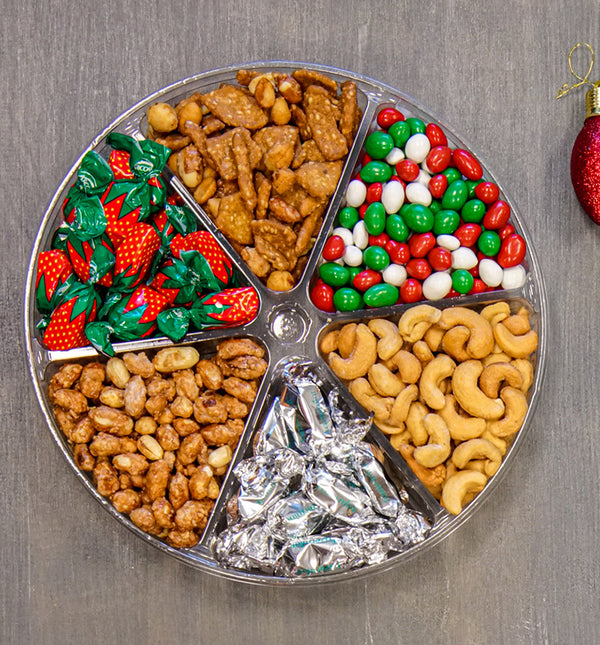 Enjoy the holidays with all of your favorite snacks! One of our Christmas classics, the Six-Part Tray includes a wonderful mix of Fazer® Mints, Paddlewheel™ Snack Mix, Jumbo Cashews, Red, White & Green Boston Baked Beans, Toffee Toasted Peanuts, Strawberry Bon Bons. 
Net Weight: 1 pound 11 ounces
Gluten Free Items
We tag certain items as gluten free because they have no gluten in them however:
**Allergy Info: Item is packaged in a facility that processes Peanuts, Treenuts (Including Cashews, Almonds, Hazelnuts), Milk, Soy, Egg, and Wheat.
We clean and wash our packaging lines thoroughly in between each product run and we also test for allergens in between each product switch. 
Heat Sensitive Items