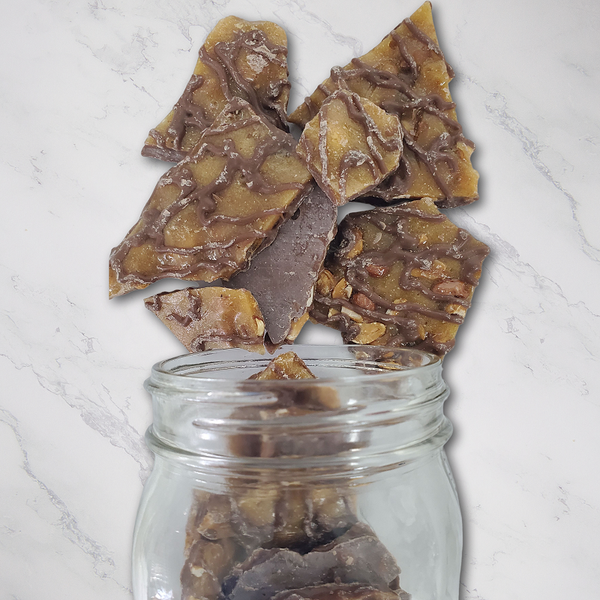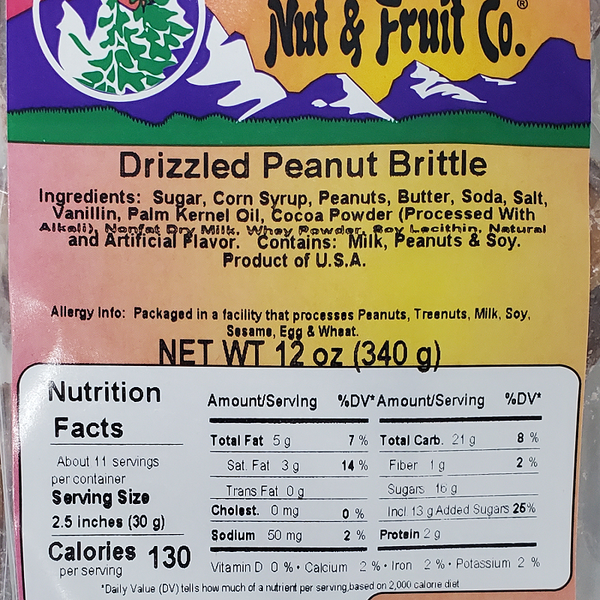 What do you get when you cross our amazing Peanut Brittle with Mountain Man  signature chocolate? This fantastic chocolate confection of Drizzled Peanut Brittle - Heavenly goodness for your taste buds!
12 oz

Gluten Free Items
We tag certain items as gluten free because they have no gluten in them however:
**Allergy Info: Item is packaged in a facility that processes Peanuts, Treenuts (Including Cashews, Almonds, Hazelnuts), Milk, Soy, Egg, and Wheat.
We clean and wash our packaging lines thoroughly in between each product run and we also test for allergens in between each product switch. 
Heat Sensitive Items