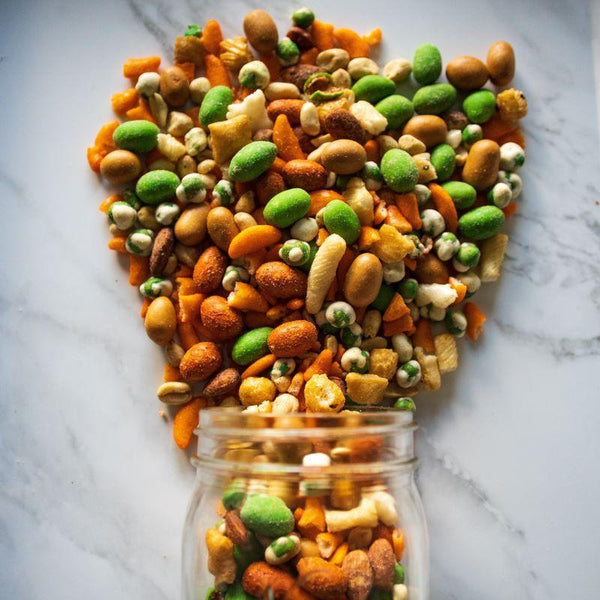 Proceed with caution because this mix will set your mouth on FIRE! Containing wasabi soy nuts, wasabi peanuts, wasabi almonds, wasabi peas, rice crackers, cajun crunch peanuts, and tamari peanuts. If you are looking for some heat this mix will not disappoint! 16 oz bag.
 The wasabi products contains MSG.
Gluten Free Items
We tag certain items as gluten free because they have no gluten in them however:
**Allergy Info: Item is packaged in a facility that processes Peanuts, Treenuts (Including Cashews, Almonds, Hazelnuts), Milk, Soy, Egg, and Wheat.
We clean and wash our packaging lines thoroughly in between each product run and we also test for allergens in between each product switch. 
Heat Sensitive Items