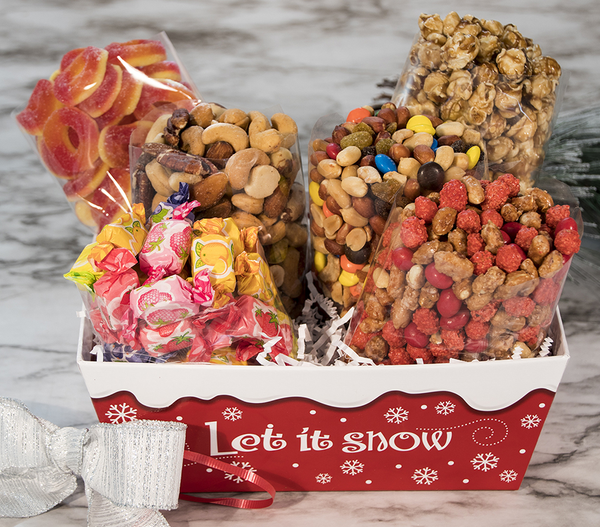 Our Let It Snow Basket is an excellent choice for anyone seeking the perfect festive gift! Featuring a delightful collection of our bestsellers - European Fruit Chews, Triple Crown™ (our candied peanut mix), Mountain Man Gorp™ (traditional trail mix), Fancy Mixed Nuts (no peanuts), Gummy Peach Rings, and Caramel Corn - it's sure to impress.

Net Weight: 4 pounds15 ounces
Gluten Free Items
We tag certain items as gluten free because they have no gluten in them however:
**Allergy Info: Item is packaged in a facility that processes Peanuts, Treenuts (Including Cashews, Almonds, Hazelnuts), Milk, Soy, Egg, and Wheat.
We clean and wash our packaging lines thoroughly in between each product run and we also test for allergens in between each product switch. 
Heat Sensitive Items